Featured image adapted from Wikipedia
We happen to have stumbled upon a double celebration here in Malaysia this year. First and foremost we have Hari Raya, which will arrive in just a few days on 15th June 2018. Then we have the FIFA World Cup, which will kick off on 14 June 2018, just one day shy of Hari Raya. For all football buffs, the time to propose watching football matches with your whole family is finally here!
MyMaxis (Through Astro GO)
Image via Maxis
Maxis was recently announced as one of the two major sponsors who will help to bring the FIFA World Cup to televisions in Malaysia nationwide, but did you know that with Maxis, you can also binge-watch all 64 live matches in HD, anytime, anywhere, and with FREE data? It's called the Maxis Bola Raya campaign, and you can watch the matches on the free Astro GO app. Simply open your MyMaxis App, click on the Maxis Bola Raya campaign, buy a match pass for only RM1 each, receive and redeem your coupon code through the MyMaxis, Hotlink RED, or Hotlink Flex app, or through SMS, then enjoy the match on the free Astro GO app! It's that simple – and best yet, you can watch them all with free data, so each match will really cost you just RM1!
Astro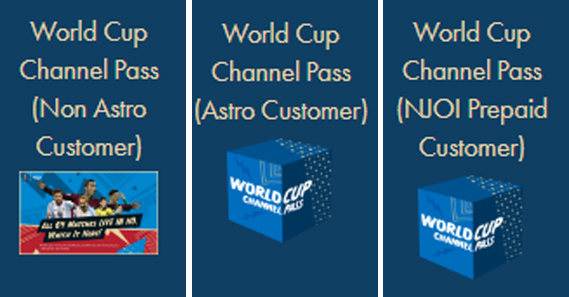 Image adapted from Astro
Unsurprisingly, the satellite TV will be carrying all 64 matches throughout the month on its channel. Astro is the official Malaysian broadcaster of the FIFA World Cup, so this should come as no surprise. However, you need to obtain a football pass before you can treat yourself to the matches on-screen. Astro Sports Pack customers will receive complimentary football passes for the World Cup. What if you have Astro but no Sports Pack, or what if you didn't subscribe to Astro at all? Don't worry, you can still purchase a World Cup Channel Pass to watch all 64 matches in HD on TV (Astro subscribers only), the Astro GO app, or the web. Each pass will cost RM100 for Astro subscribers and RM120 for non-Astro subscribers. Astro non-Sports-Pack subscribers will also get GoShop e-vouchers worth up to RM1,020 and free Sports Pack for 3 months.
Astro NJOI
The no-frills version of Astro, Astro NJOI, will also experience the football fever this Raya with the same World Cup Channel Pass! Like Astro subscribers who don't have Sports Pack, Astro NJOI subscribers simply have to purchase a World Cup Channel Pass for RM100. You'll also enjoy GoShop e-vouchers worth up to RM1,020 and free Sports Pack for 3 months. For FIFA, there'll be no differentiation between Astro and Astro NJOI subscribers!
RTM
As our new federal government announced last month, our very own TV2 will be airing 41 out of the 64 matches thanks to sponsorships by Maxis and AirAsia. For now, RTM has obtained the rights to 28 live matches and 13 delayed matches, but talks are in the works to negotiate more matches for a better price, so stay tuned! For those who wish to enjoy Raya football entirely for free, RTM is for you!
Conclusion
It's a very rare coincidence that Hari Raya and the World Cup coincide, so use this time to bond with your family and friends to the fullest! Selamat Hari Raya to all Muslims; happy holidays to the rest; and safe driving!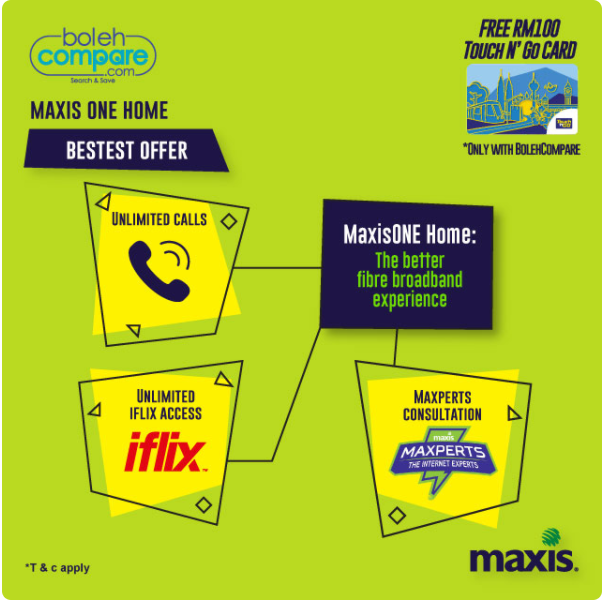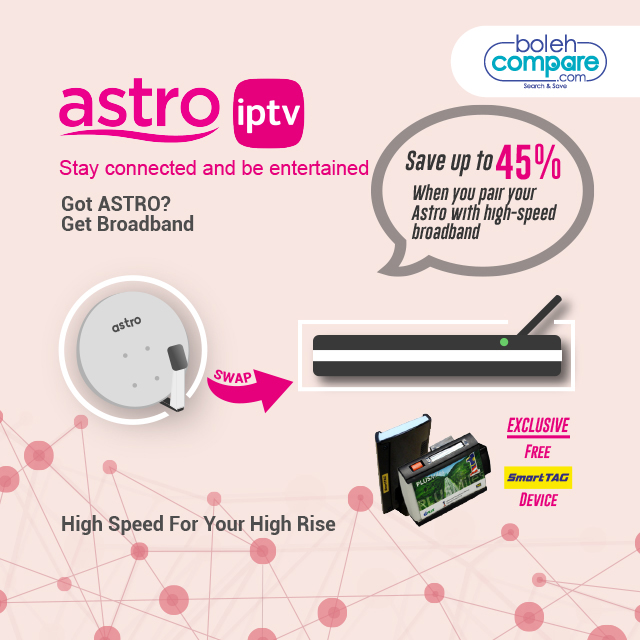 (Visited 112 times, 1 visits today)