Featured image adapted from Hidup Ringkas
September is still the month of Independence celebrations for Malaysians thanks to Malaysia Day, and for UniFi, this means your data usage can be "independent" as well – no time limit, no data cap, nothing! It's for a limited time only, so hurry and find out more about it below:
Malaysia Day Promo

Image via UniFi
It's not a stand-alone promo plan, since it's a one-off thing for the month of September, aptly called the Malaysia Day Promo. For 30 days, you get to enjoy unlimited LTE data for only RM55. It's straightforward, simple, and no-strings attached; the only announcement is only on their website and Facebook page with no complicated Terms and Conditions to go with it. Hooray!
Duration
The Malaysia Day Promo will run from 13th to 30th September 2018. This gives you one more week to purchase this month-long unlimited data goodness. So if you purchase this add-on on 30th September, you get to use it till 29 October 2018!
Other Add-Ons
But what happens after the Malaysia Day Promo ends? Don't worry, UniFi Mobile has you covered.
No-Expiry Data
If you're fond of having no expiry for your data, you can add-on UniFi mobile's normal packages starting from RM13 for 1GB to RM50 for 8GB, and you won't need to buy any more (for months, even!) until you use up that quota.
Fast, Unlimited Data
Conversely, if you're one for fast and unlimited data, you can opt for one of UniFi Mobiles three BEBAS2NJOY packs. Choose between getting unlimited LTE data for 2 hours, 24 hours, or 7 days to get your quick data fix, and renew your add-on the next time you need or want it again! These unlimited data add-ons go for RM3, RM5, and RM20 respectively.
Conclusion
Considering that you'd normally have to fork out RM80 for unlimited LTE data on UniFi Mobile, this one-time RM55 Malaysia Day Promo is a steal indeed!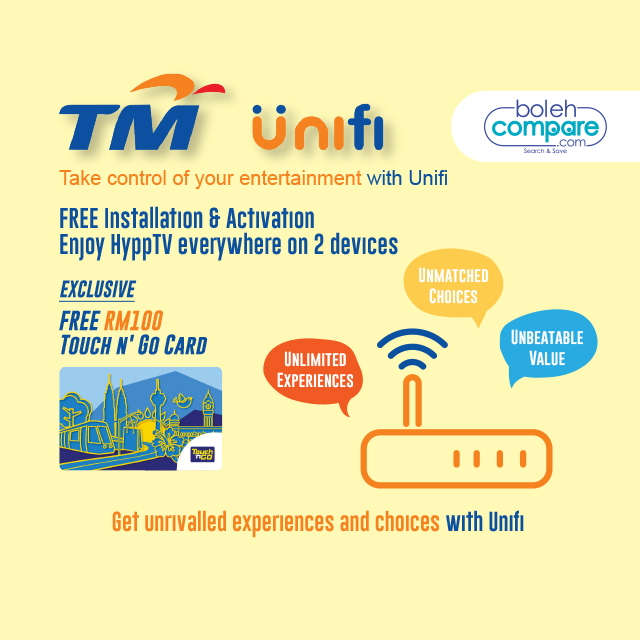 (Visited 76 times, 1 visits today)