Savings with major banks in Malaysia often have this sweet-sounding phrase included: XX bank is eligible for protection by PIDM. Today, let's debunk some myths about PIDM so that you can know it better!
What is PIDM?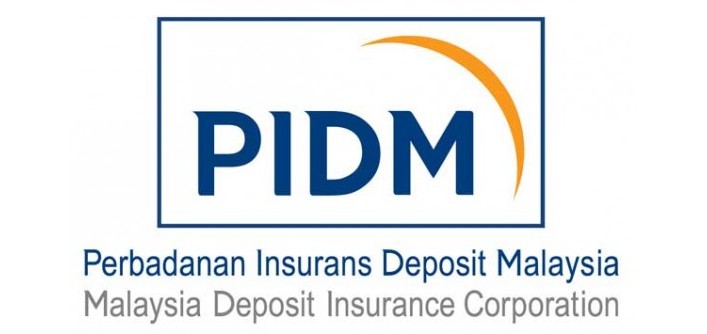 Image via Smart Investor
PIDM refers to Perbadanan Insurans Deposit Malaysia, a Government agency established to administer a national deposit insurance system and its main purpose is to keep (a certain portion) of your financial assets safe in the event a member institution bank closes down. All commercial banks licensed under the Banking and FInancial Institutions Act 1989 as well as all Islamic banks licensed under the Islamic Banking Act 1963 will find it compulsory to register as member banks under PIDM.
Myth 1: PIDM Only Covers Fixed Deposits
You probably normally see mentions of PIDM in fixed deposit advertisements, but that's not all PIDM covers. In fact, PIDM covers deposits in your savings accounts, current accounts, foreign currency deposits, principal-guaranteed conventional structured products, Islamic deposit accounts, as well as bank drafts, cheques, payment instructions, or instruments made against a deposit account. Its protection is much broader than you think it is!
Myth 2: PIDM Covers Everything Bank-Related
Conversely, you might have thought that PIDM protects you from every product the bank can think of. Not really. While, as aforementioned, PIDM does indeed cover a wide range of services and products, it does not protect any takaful, insurance policies, unit trusts, deposits not payable in Malaysia, interbank money market placements, negotiable instruments of deposit, bearer deposits, and repurchase agreements. The exact list of non-covered items can be found on the PIDM website.
Myth 3: You Lose Everything Past the RM250,000 Mark
PIDM insurance coverage comes with one caveat: only deposits of up to RM250,000 are insured by PIDM. This may have misled you into thinking that any deposits exceeding that RM250,000 are lost if the bank closes down. Luckily for you, that's not the case! What you have to do is file a claim with the liquidator of the bank for the remaining sum, so while it does mean some extra work, it does also mean that you can get the rest of your deposits back! Therefore, it's not risky to stay loyal with one bank for deposits worth more than RM250,000 – it's just more of a hassle if they close down.
Myth 4: Only Malaysians are Eligible for PIDM
Unlike many other instruments that are Malaysian-only, PIDM is for everyone! Many countries have some form of PIDM, which is essentially consumer protection, and Malaysia's PIDM does not discriminate by nationality. Any depositor who deposits up to RM250,000 per member bank is automatically covered by PIDM.
Myth 5: Only the Principal Amount is Protected
Depositing as an investment is meant to grow your money, generally through interest rates earned, so the initial sum you deposited will grow over time unless you opted to add the interest to your savings account instead. If you choose to add to principal, you'll be glad to know that PIDM covers both the principal amount plus the interest or returns on the deposit, up to RM250,000 per member bank.
Conclusion
PIDM is a very helpful coverage to have, and it's nice to know that its famous RM250,000 limit isn't the ceiling it seems to be! Happy investing!

(Visited 197 times, 1 visits today)