Featured image adapted from ProPakistani
There's undoubtedly a special place in our hearts for premium smartphones, so the impending release of a new model is always cause for hype. Will you double the hype if you find out that the Note 9 will be released earlier than usual this year?
Typical Reveal
The new models of Samsung's Galaxy Note are usually released in the third quarter of the year, between July and September. The Note 8, for example, was released on 23 August 2017, and the discontinued Note 7 on 19 August 2016. This means that they're usually released in the second half of August. With August coming up in just a little over a month, anticipation is growing for Samsung's premium smartphone.
Confirmed Launch Date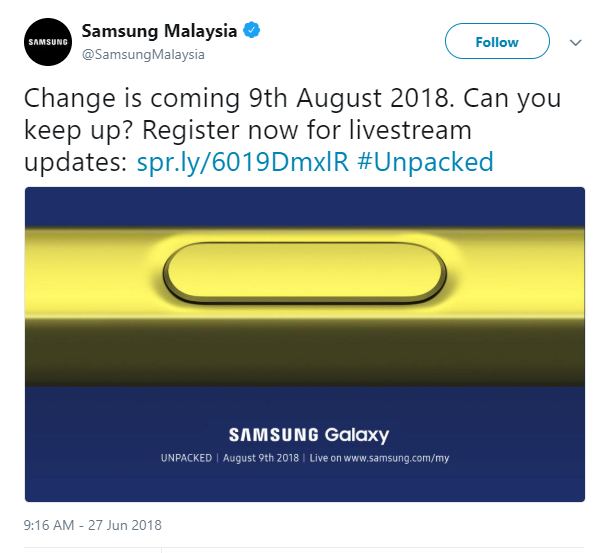 Image via Twitter
On 28 June 2018, Samsung Malaysia released a single tweet that put an end to all that speculation. "Change is coming 9th August 2018", it said – so yes, it's now official that Samsung will be releasing the Note 9 a little earlier than usual though its Unpacked event on 9 August 2018. It's a livestream update event, so those who are interested to watch may head over here to register for updates.
Spec Rumours
Samsung has yet to confirm any rumours about its upcoming release, but here have been several rumours and "leaks" that have been keeping fans on the edges of their seats, such as:
512GB Internal Storage
Just a few years ago, 128GB internal storage smartphones are already considered huge. If this rumour pans out, forget 128GB: the Samsung Galaxy Note 9 might just come with not one, not two, but four times that storage capacity, clocking in at 512GB! That's half the size of a typical external hard disk today. Imagine the amount of data you can store in there. Do note, however, that the 512GB model may only be available in selected markets.
4000mAh Battery
Again, this rumour is unconfirmed, but the Samsung Galaxy Note 9 is rumoured to be shipped with a 4000mAh battery. This is significantly larger than the one found in the Note 8, which has only a 3300mAh battery. Even then, the smaller 3300mAh battery is capable of staying alive all day long, so a 4000mAh model should provide plenty of juice.
Improved Wireless Charging Technology
The Note 8 was a conservative successor to the discontinued Note 7 when it comes to all things battery. Luckily for us, it seems like Samsung starting to push the envelope again. Rumour has it that the Note 9 will come equipped with new wireless charging technology that supports 12V at 2.1A input.
Conclusion
Not much has been confirmed for the Note 9 yet, but as one of Samsung's premium smartphones, the stakes will be high. Stay tuned on 9 August 2018 for the big reveal!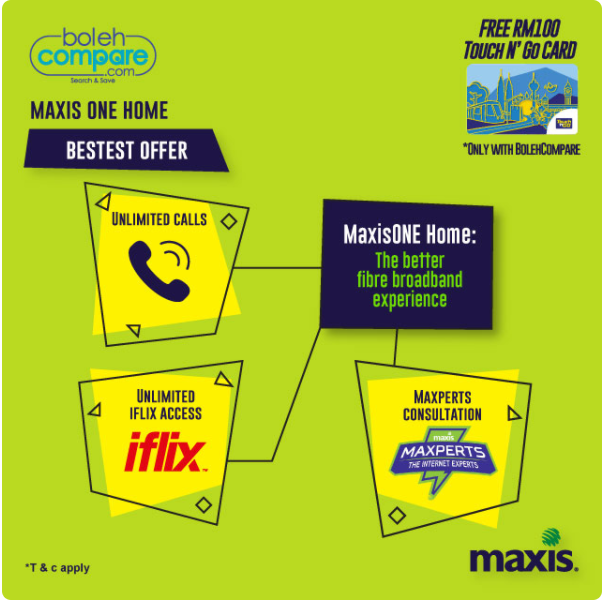 (Visited 51 times, 1 visits today)