Featured image adapted from Best Buy
If you're on the hunt for a good deal on a flagship phone but cannot wait for the newest Galaxy Note 9, look no further than Samsung's latest flagship phone, the Samsung Galaxy S9. Maxis has several pretty attractive bundles and freebies on offer, making it even easier to own, too!
MaxisONE Prime
The MaxisONE Prime gives you "endless home and mobile data for your entire family". MaxisONE Prime gives you unlimited local and roaming data, SMS, & calls for your family up to a maximum of five lines, plus 4G home internet. It also gives you the option to add on a device for just RM1, and this includes the Samsung Galaxy S9! So if you've just moved house or cut off your previous Internet provider, now is a good time to consider this three-in-one package that can solve your Internet woes in one fell swoop.
Zerolution

Image via Maxis
What if you don't want to pay a single sen upfront for your new smartphone? Well, there's a plan for that as well. Simply sign up through Maxis Zerolution to do it. Basically, Zerolution allows you to own a smartphone (including the Samsung Galaxy S9) with no upfront payment, a 24-month zero-interest installment plan, and a major discount on the recommended retail price of the device! Choose between MaxisONE Plan 128 (RM127 monthly installments), 158 (RM112 monthly installments), or 118 (RM97 monthly installments) to pay as little as RM2,328 for your new Samsung Galaxy 9 at the end of 24 months, much lower than the RM3,109 recommended retail price.
MaxisONE Share 188
Are the deals above not enticing enough? Then you can consider signing up for a MaxisONE Share 188 plan and add a new Share line under that principal account to get a bundle deal of one Samsung Galaxy S9 for RM3,299 or Galaxy S9+ for RM3,999…and receive a Samsung Galaxy S8 for free! This offer is valid for both new and existing customers. For existing customers, remember to check if your current Maxis contract has run its course or not, otherwise you're liable to be charged a penalty fee. On the bright side, if two of you want a new smartphone, this is one way to snag two smartphones for the price of one, for a limited time only!
Smartphone Trade-Up
Now, what if you have a perfectly useable smartphone, but you're still itching for that latest S9 model? You could consider trading in your old Apple or Samsung smartphone when you get that Galaxy S9 or S9+. Apple smartphones 6S and above, Samsung Note 5, as well as Samsung Galaxy S6 and above are all eligible to be traded in for savings as high as RM1,560 on your brand-new Galaxy S9 or S9+. Even if you're not looking for a cheaper S9, Maxis will still give you the alternative of an upfront deduction on the MaxisONE 128 plan and above with a 24-month contract. Either way, it's a sweet deal for you, right?
Variant on Offer
All the offers above are for the 64GB variant of the Samsung Galaxy S9.
Conclusion
It's becoming easier to own a smartphone without breaking the bank upfront, so what are you waiting for?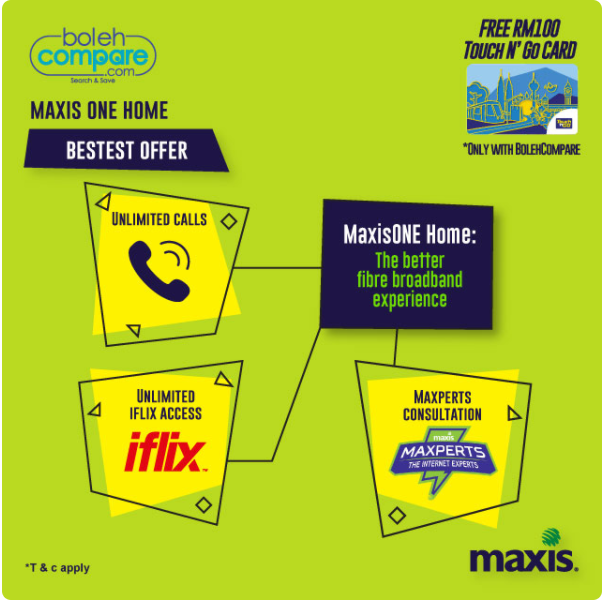 (Visited 96 times, 1 visits today)